With thanks to our Event Partners & Sponsors
Event Partners

Award-winning Backhouse Jones (BHJ) is the leading firm of solicitors with an unrivalled reputation representing the commercial road and passenger transport industries. BHJ is known for being at the forefront of transport related legislation, undertaking the lion's share of Public Inquiries before the Traffic Commissioners of the UK not to mention delivery of hundreds of transport related training sessions. 
Described in the Chambers & Partners Directory as: "a market-leading practice with specialist expertise across the full spectrum of road regulatory matters" BHJ advises most of the major transport operators throughout the UK.

With over 40 years experience of producing inherently reliable product, Alfatronix is the UK's leading manufacturer of USB and wireless charging, DC-DC voltage Converters, DC-DC Intelligent battery chargers, low voltage disconnects and AC-DC power supplies servicing the automotive, communications, rail and marine markets. All products are manufactured in Poole, Dorset and pertain automotive approvals for distribution throughout the UK and worldwide for a variety of OEM and aftermarket applications.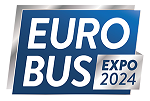 The definitive exhibition for bus and coach professionals and a must-attend event for anyone in the industry.
Taking place at the Birmingham NEC, 12-14 November 2024.
Sponsors



Media Partner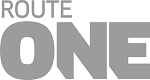 routeone is the UK's most in-demand industry news source - exploring the most significant industry developments and translating them into insights for your business. route-one.net provides news as it happens and is the go-to place for sourcing suppliers, as well as buying and selling vehicles. Hosting the annual routeone Awards to commend industry achievements and putting on the UK's leading industy exhibitions, Euro Bus Expo and Coach & Bus UK. Click here to subscribe now. 
If you are interested in sponsoring the CPT Conference 2024 & 50th Anniversary Dinner, you can view further information here.