February 03 2023
This week, CPT's Operations Manager, Gavin Miller, travelled back to Barking bus depot to reflect on his 22 years since his eventful career in the coach and bus industry began in 2001.
I've always had a love of all things transport, particularly buses. My mum says I was born to drive, counting down the days to my 17th birthday when I could learn to drive!
The big city bright lights appealed to a 20-year-old lad from the Northeast looking to see the world. I absolutely jumped at the chance to follow my cousin to London to find work.
One morning, I picked up a jobs paper at a petrol station. Inside was an advert for bus drivers. Within an hour, I was on the phone with Stagecoach East London, with application form on its way.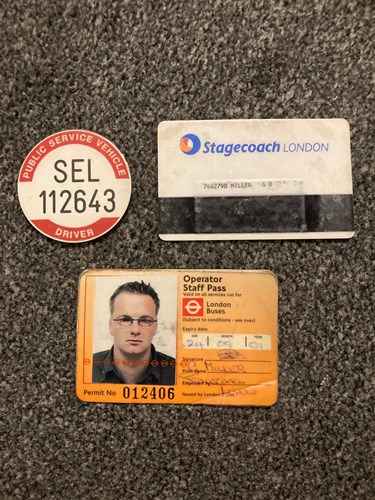 An interview and medical quickly followed. Two weeks later, I was on the tube heading to classroom training at Upton Park. After this were practical assessments out of Barking Garage, which allowed me to cut my teeth as a bus driver on London's famous big red double deckers.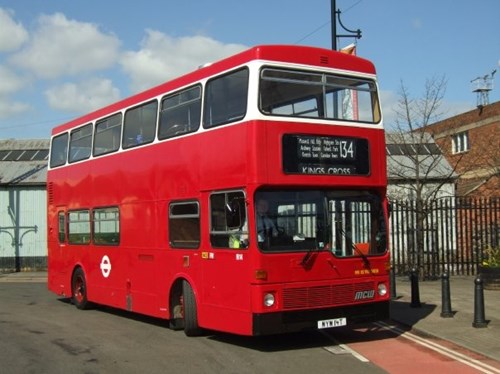 Having proved myself in London and I decided at the end of 2001, it was time to head back to the Northeast. When I requested a transfer to Stagecoach on Teesside, the Barking Garage Manager, Clyde Alder MBE, did his best to get me to stay, offering me a Stagecoach Fasttrack to Management. This where I like to think the 'sliding doors movie' scenario began in my career! However, I chose to go home.
It was a huge change going back to Teesside. I'd been spoilt in London with new vehicles, new ticket machine technology and many innovative systems. That said, being a bus enthusiast, I was very happy driving older vehicles, though. There was a big difference between a 1980's Leyland Lynx and a (then) brand new Alexander Dennis ALX 200.
After my short hop at Stagecoach, I moved to Arriva's Loftus outstation. Here, I enjoyed driving through Lythe and Saltburn Banks - two of the UK's steepest scenic routes. But most importantly at Arriva, I gained a bus drivers apprenticeship qualification to further boost my knowledge of the sector.
With few opportunities available to progress locally, I joined a local family run coach and bus company. Moving into coach work brought new challenges. I was much younger than many of my experienced colleagues and was tasked with driving much older vehicles. Travelling the country in anything from a Leyland leopard to an early 1990s Volvo B10M was interesting, particularly long distances!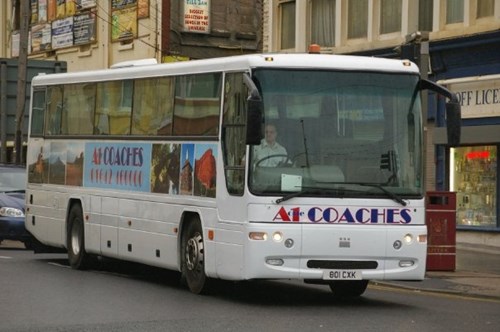 Roll on to 2008, now looking after day to day operations and workshop related tasks, it was time to move on. I considered going back to London. Then I had a mad thought that I could become a Vehicle and Operator Services (VOSA) Examiner. So, I bit the bullet and passed both my cat C and C+E truck licences.
I then spent 10 years as a VOSA and then Driver and Vehicle Standards Agency (DVSA) Traffic Examiner. Getting to grips with the world of trucks was another eye-opener! I joined the Agency at a good time when things were evolving. I saw the introduction of Fixed Penalties and a raft of other systems.  I couldn't believe that the key road transport enforcement body generally only deployed officers on weekdays.
Despite people's perceptions that examiners get grief at the roadside, the majority of drivers you deal with are brilliant. I could count the number of hostile encounters on both hands. Being polite, transparent and consistent makes a difference. I always knew how I felt myself as a driver when subject to a roadside check. It was a scary prospect. For me, it was never about catching people out. It was about road safety and levelling the playing field level for those doing things right. Once at a magistrate court, an operator gave me the thumbs up and shouted "cheers Gav" after being prosecuted for having no operator licence. I took this as reasonable feedback! Above all, it was a real pleasure to be out and about amongst the attractions, schools and coach parks of the North, keeping closely in touch with drivers and operators.
The DVSA role also allowed me to work abroad. I was proud to represent the Agency as an ambassador, as well as hosting foreign examiners in the UK.
Having kept up my skills and interest in all things public service vehicles (PSV) as examiners work is around 90% truck, I was asked to cover the outgoing DVSA Enforcement Policy Specialist for Operator Licensing and Bus Compliance post on a temporary basis.
For the first time in my career, I was coming 'off the tools' and playing an important role for the DVSA and the PSV sector. I took the post full time in 2019. It was a challenging role, grappling with the introduction of Bus Open Data and the final stage of Public Service Vehicles Accessibility Regulations (PSVAR) implementation. The knowledge of how difficult these workstreams would be for operators really did forge in my mind how their enforcement should be administered.
Wishing to further my development, I knew I had to leave the DVSA. It was no easy decision, particularly when I was told by an examiner that I couldn't leave as I was "one of the faces of the DVSA!"
In early 2022, I saw the Operations Manager post advertised at CPT – the UK's trade association for bus and coach. A fantastic opportunity not to be missed. This is the perfect role for me. It allows me to apply my skills, expertise and experience to help CPT members and the wider sector keep things running smoothly and compliantly. The CPT team really does huge things for the sector, which isn't always obvious to those outside. Being part of an organisation that makes a difference to bus and operators' operations and gets results is massively rewarding.
So, if I were to offer any advice to anyone looking to join the sector, it really is an adventure! But most of all, it's really important you enjoy what you do. I've certainly made sure I've stuck to this principle.
For any queries on regulations or operations, contact Gavin Miller at Gavin.Miller@cpt-uk.org.  If you are not a member of CPT, Gavin can explain the Operations Team services and put you in touch with the CPT Membership team.